Fog-Free Shower Mirrors
Enjoy a close and comfortable shave with Shave Well's portable and easy-to-use mirrors! Simple by design, the Shave Well Company mirrors will change the way you feel about shaving.
Did you know that the optimal time to shave is while you are in the shower? Three minutes into your shower, the moisture and steam will soften your hair and make it much easier to cut, giving you a closer, more comfortable shave.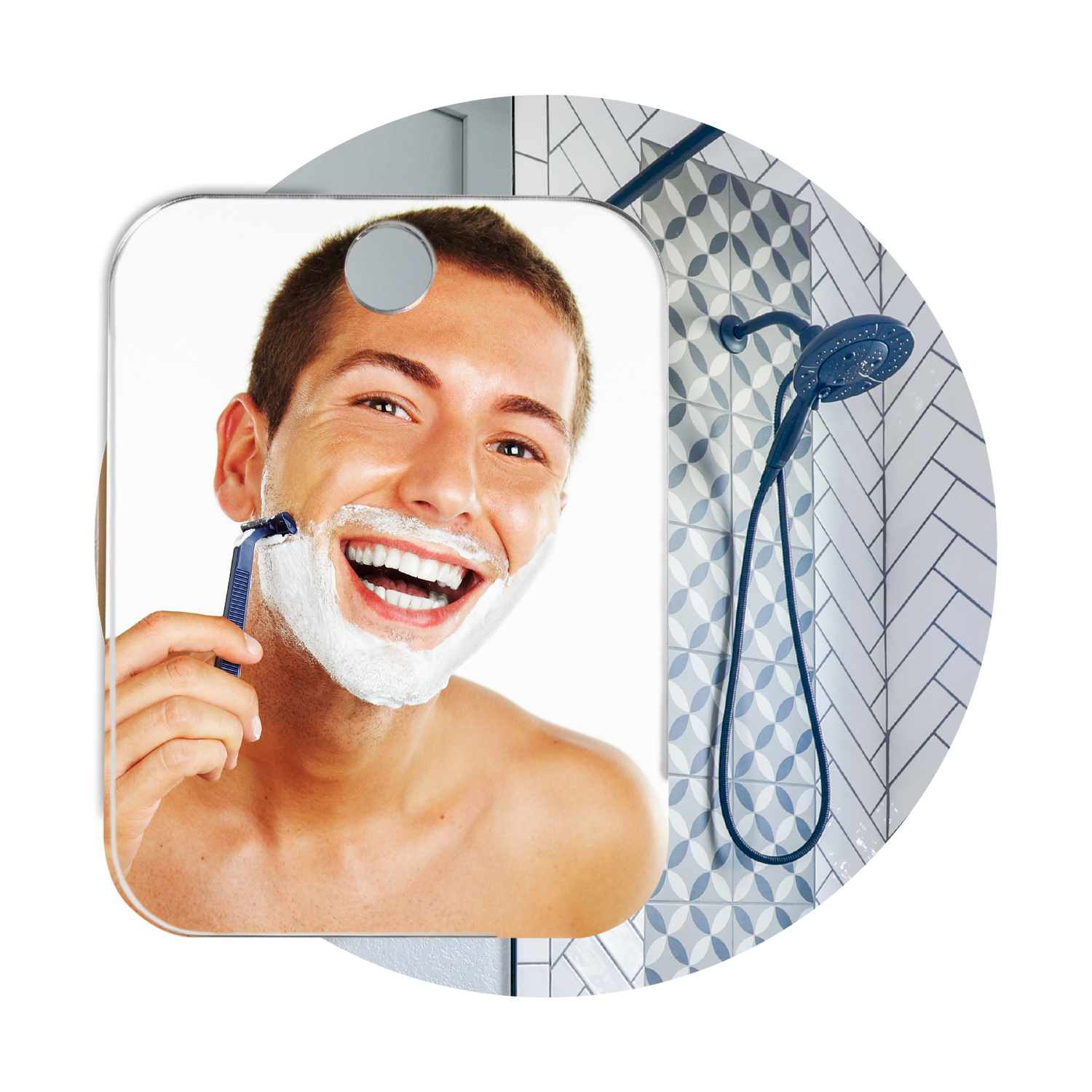 No More Fog - It's That Simple!
Say goodbye to repeatedly wiping your mirror while trying to shave in the shower! No more temperature difference - no more fog. Thanks to the design of our mirrors, fog is gone in one simple step. Just run our mirror under the shower water for a few seconds. No more fog, period.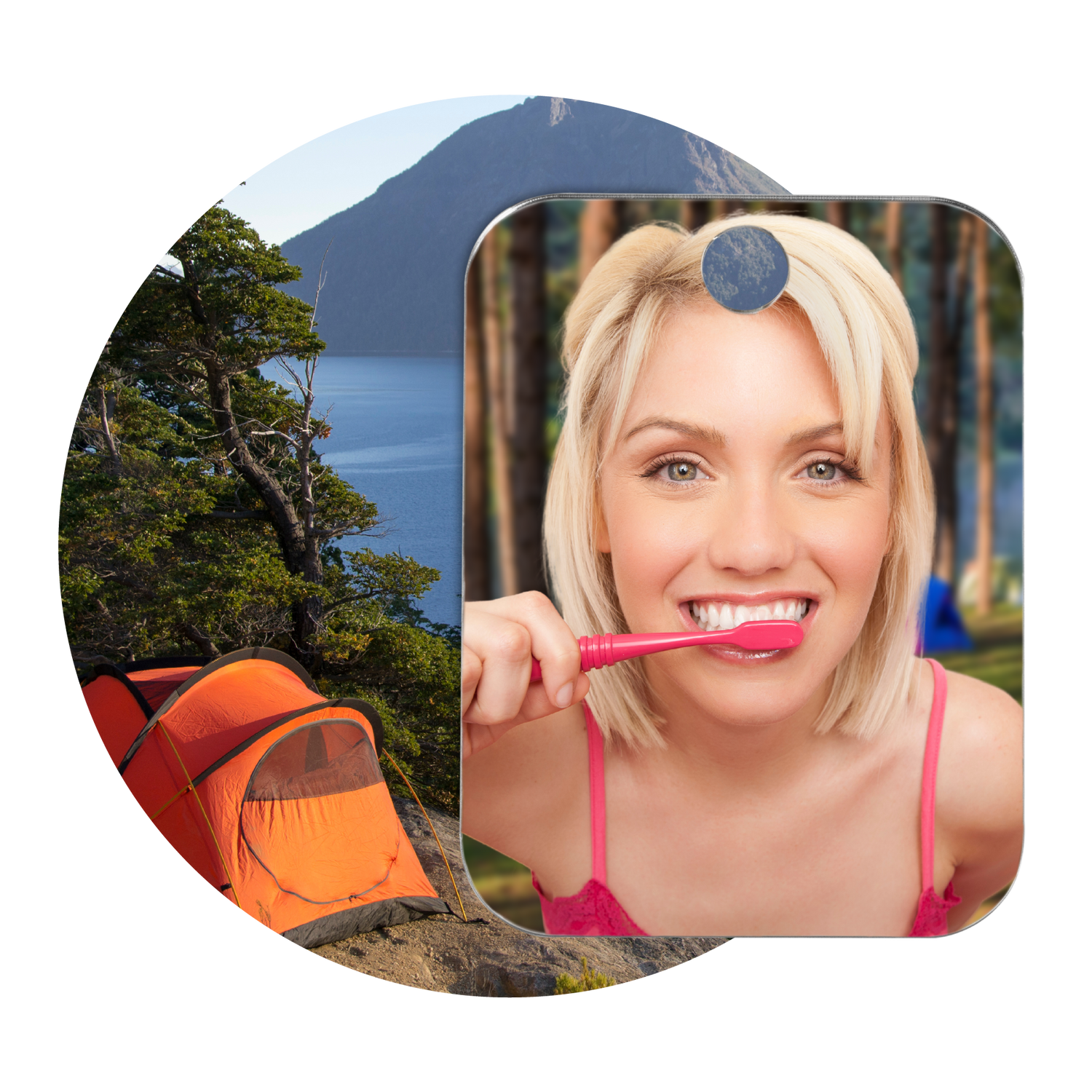 Convenient Easy Cleaning
Our mirrors are all about solving issues. Let's face it, cleaning your shower stinks and permanent mirrors just get gross over time. That's why we've implemented our easy mounting system! Now you can easily remove the mirror to wipe it down. Good as new, every time!
Whether you are shaving, removing makeup, or brushing your teeth, our magnifying mirror gives you a close and clear look.
The Shave Well Mirror can be easily removed from the included adhesive wall hook and used as a handheld mirror to give you a close look and an even closer shave.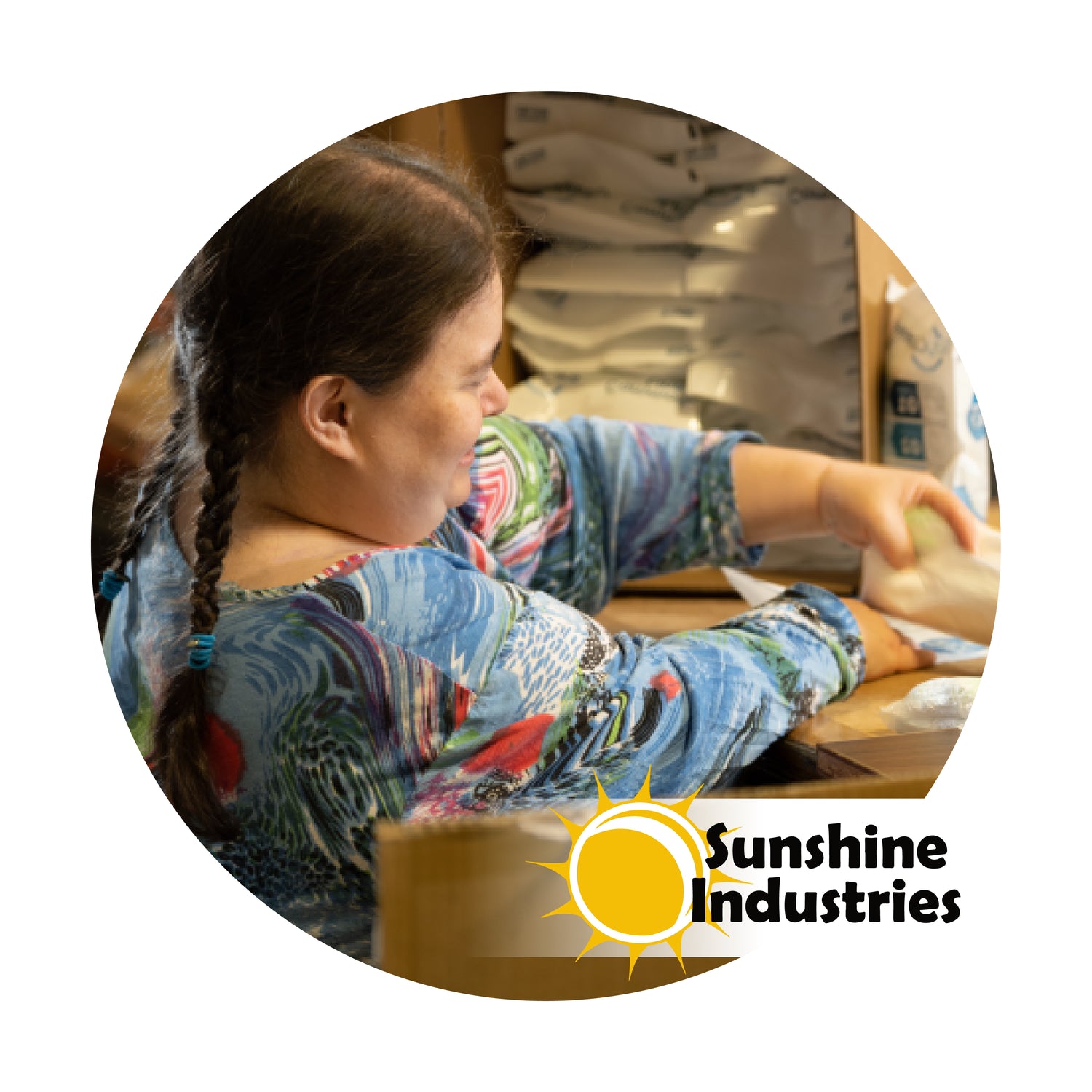 SUNSHINE INDUSTRIES
Every product sold by The Cumberland Companies LLC is assembled by the great folks at Sunshine Industries in Knoxville, TN, a vocational development facility serving adults with intellectual disabilities. Simply walking through the facility is a gratifying experience where the "clients" (employees) of various levels of developmental ability embody the notion of teamwork in the workplace.